Forward Waste's sister company, Enviroquip, are exhibiting at LetsRecycle Live!
It's been a great first day at Stoneleigh Park, where we are showcasing our range of waste handling equipment, including both screw and hydraulic compactors, balers and de-watering systems. We are also debuting our new 14 cubic yard portable screw compactor, which has been attracting a lot of attention!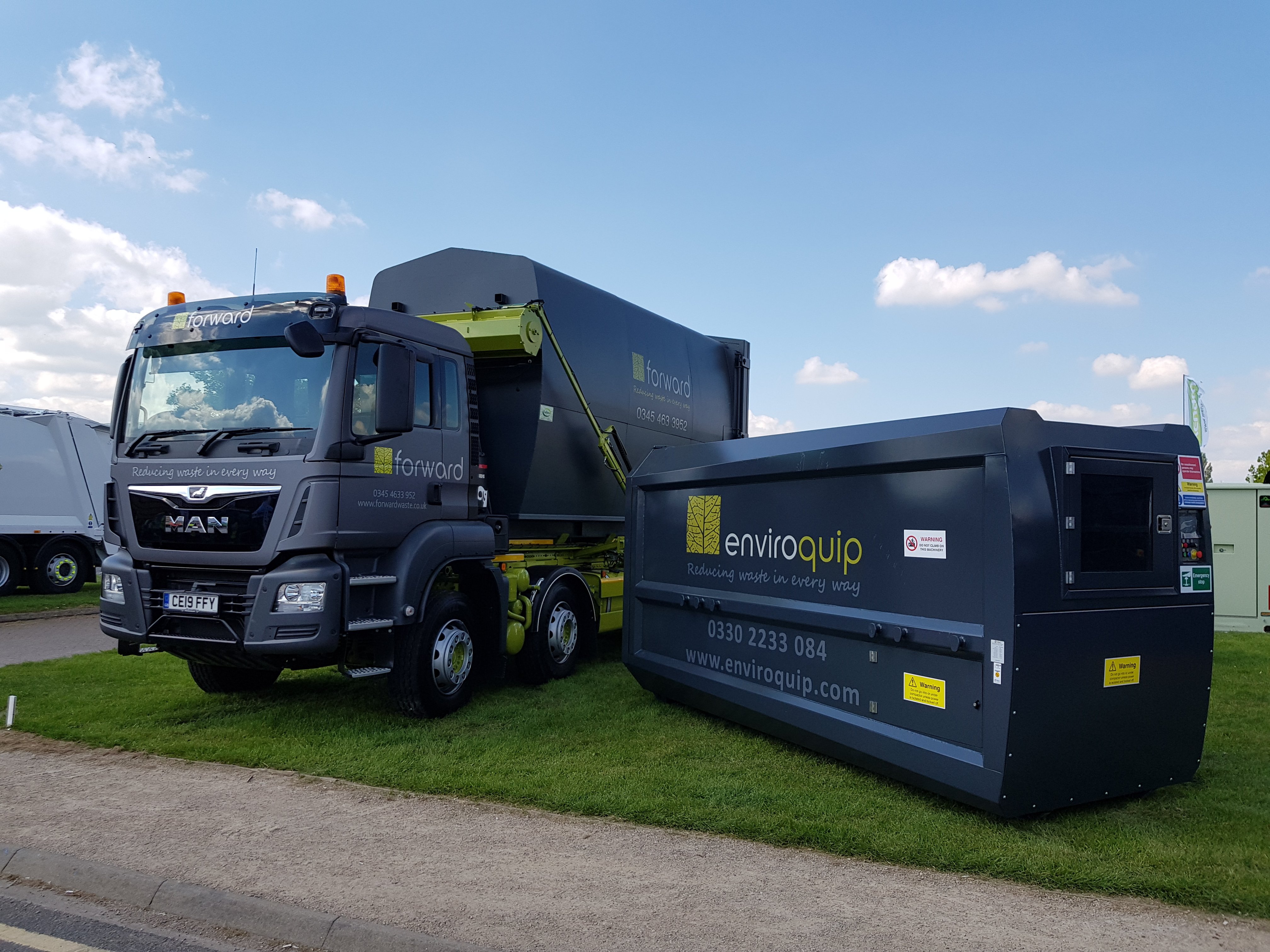 We would like to say a huge thank you to everyone who has visited us today, it's been great to meet with you and to talk through your requirements.
If you're visiting on day 2, we look forward to talking to you - you will see us just past the registration area, so make sure you stop by for a chat and a coffee!