We are delighted to announce the launch of Enviroquip's newly developed solar-powered compaction system at the LetsRecycle Live exhibition in Stoneleigh.
The prototype model is being demonstrated on the stand and has been attracting a lot of attention! Also on display is a solar-powered auto-sheet bulk container. Both pieces of equipment will form part of the eco range, which will also include solar-powered portable compactors.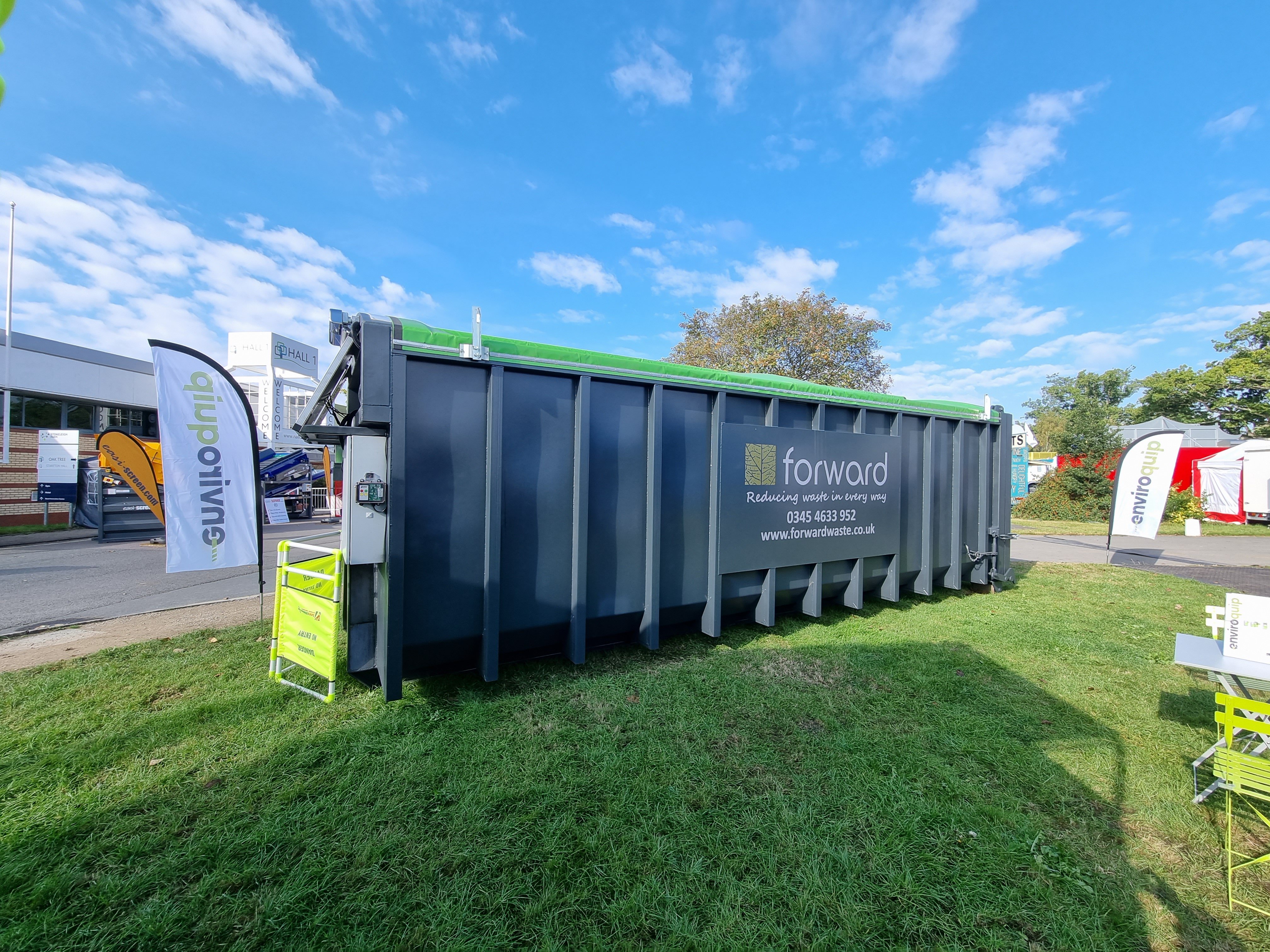 "There will be many applications for our solar-powered compactors, not only for manufacturers to save on the need to install costly electrics in order to run waste handling equipment, but also for one off events, such as festivals" commented Ricky Longmuir, General Manager of Enviroquip. "We are delighted to have been able to launch the range at LetsRecycle Live and there has been a really positive response. At Enviroquip, we pride ourselves on our ability to deliver innovative solutions to age old problems. By developing our eco range, it allows us to further improve the environmental performance of our waste handling equipment and to really drive the market forward."
To find out more about our solar-powered range, please email sales@forwardwaste.co.uk.